Purlieu Class 2018-2019
Year 5
Mrs Daines
Parents/Carers: You are allowed to print copies of these photographs. However, it is not permissible for you to upload the photographs in any way to any social networking site.
Purlieu Class learning to High Jump
Purlieu found a reason for writing!
Purlieu has been learning how to write a good persuasive letter. We wrote to Mr Rall to tell him about a duty that we did not want to do next year, when we are in year 6. He replied to us saying that he would discuss the matter in assembly and said he would discuss a way forward with us. Imagine our surprise when, last week, he mentioned our letter in assembly and it looks like he has found a solution to our problem.
Thank you Mr Rall, and well done to us - for writing such a good letter.
Observational drawings in Science
We have been observing the world around us and learning how to draw what we see in a scientific way.
Life cycles of flowers, insects and mammals have been studied.
Mrs Gill Newlyn came into school on Monday 11th February to show Purlieu how to play sitting volleyball.
We had a really exciting time and found that it was far more difficult than we thought it would be.
We would love to play again.
Purlieu Class - Guitar Recital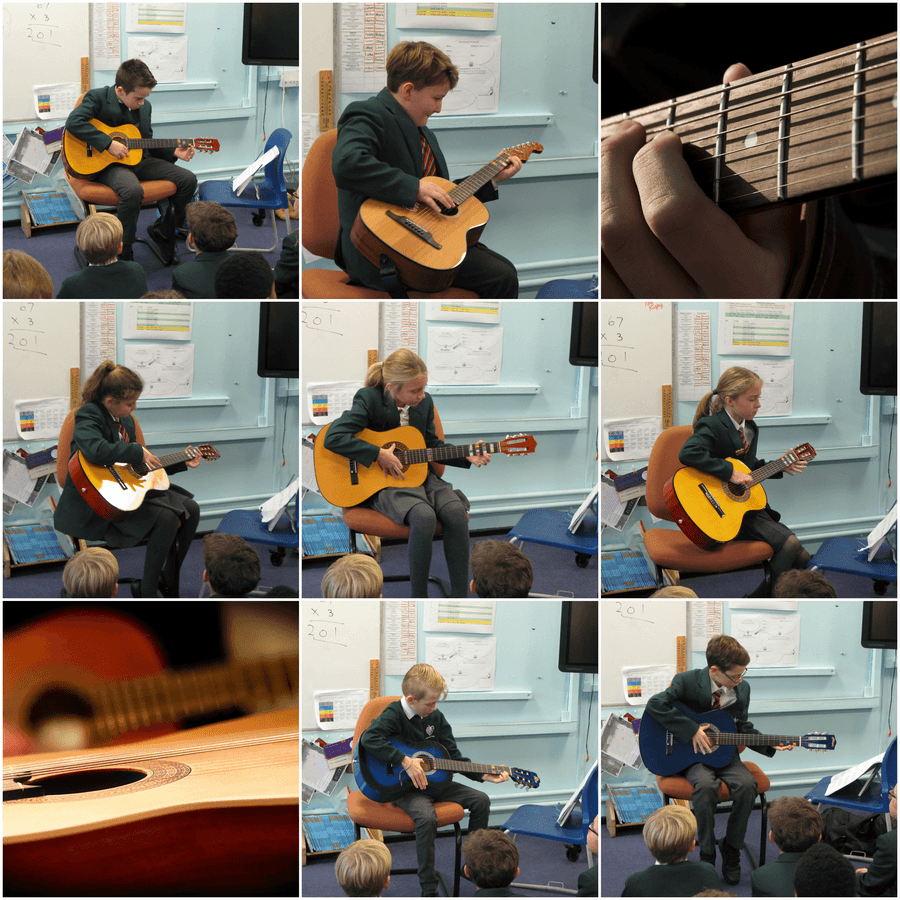 Epping Forest Field Centre
Epping Forest School Trip
Yesterday, on the 4th of December 2018, all the Year 5 and 6 classes went Epping Forest Field Centre in High Beech for a school trip. Some of the children traveled in the mini-bus and some were bought by their parents. When we arrived all of the class went to separate rooms.
During the day we had three activities. The first one was when we went out into the forest and learnt about what the ground is made from and how this affects how the water runs off the land. We got to feel soil from the top of the hill and from lower down, which is clay. We also saw the source of Loughton Brook, which was just a little trickle.
After lunch, we went back into the forest and explored Loughton Brook further; downstream and upstream. At each location we measured the width and depth, the water speed and we analysed the shape and size of the pebbles we found on the bed of the brook.
It was an awesome day because we got to explore Loughton Brook in our wellingtons and learn more about how to do geography field work.
By Riley and Daisy
Harlow Outdoor Pursuits Centre