Uniform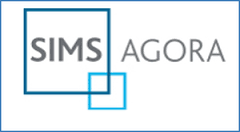 Click here to download the Uniform Order

All children are expected to wear school uniform (all clearly labelled with child's name).
Nails should be kept short and nail polish is not permitted as part of the uniform.
Any children with long hair must have it neatly tied back at all times.
Boys

Grey trousers/shorts

Bottle green or grey knitwear

or

School sweatshirt *

White shirt and school tie*

or

White school polo shirt *

Black or grey socks

Black shoes, (no trainers)

Girls

Grey skirt/pinafore/school trousers (no leggings)

Bottle green or grey knitwear

or

School sweatshirt *

White shirt and school tie*

or

White school polo shirt *

Green checked or striped summer dress

White socks

or

Grey, black or bottle green tights

Black low heeled shoes, (no open toed sandals)

PE

Emerald green school polo shirt *

Black shorts

Black plimsolls (all)

Black trainers (juniors)

School Tracksuit*

Optional dark tracksuit bottoms for winter

School rugby shirt – juniors (optional)*

School PE bag*

School Bags

School book bag *

School PE bag*

School rucksacks*

Hats

Hats (optional) – available in four styles: baseball cap, Legionnaires,

full brimmed and woollen for winter*
* These items are only available from the school – please complete a uniform order form and return to the office.
* A comprehensive order form and price list is available from the school office or can be downloaded below. Please complete the order form as requested and submit to the School Office, with payment please, uniform will then be delivered to your child/ren.
PE kit should be stored in a simple, named, drawstring bag which should remain in school at all times. (A PE bag with the school logo is available if required – please see uniform order form).
Swimming Kit should be available once a week during the Summer Term and the first half of the Autumn Term.
Reception children will need a pair of Wellington boots, to stay in school, for gardening and outdoor activities.
Art and craft - Please provide your child with either an overall or an old shirt for art and craft activities to protect their uniform.
Personal property
All items of clothing and personal property should be clearly marked with the owner's name. Any unmarked lost property is kept for a reasonable period of time in the lost property box. Please ask your child to check there if he/she loses anything.Neither the school nor the LA cannot accept responsibility for the personal property of children so please ensure that your child does not bring in any valuable items or unnecessary amounts of money.
Jewellery
Jewellery is not allowed, as it can be dangerous in school. Stud earrings are tolerated, but must be removed during PE. Watches may be worn, but should be named in some way, (initials in Tippex or nail varnish) and removed for P.E. The Local Authority health and safety policy states 'that all jewellery and other personal adornments constitute a hazard and must be removed before the PE lesson'.
Health and Safety Update
Essex County Council have recently reminded schools about the ruling regarding pupils taking part in PE. All pupils must remove their earrings before taking part in PE lessons. We are no longer allowed to put tape over children's earrings and all earrings must be removed. This must take effect from the start of the summer term 2014, we have been advised that schools who fail to follow this will invalidate their insurance provided through Essex County Council.
Please print and return to school