Welcome to Theydon Bois Primary School
On behalf of all the pupils, staff and governors of Theydon Bois I welcome you to our website.
Just as our school is warm and friendly I hope you find the website the same, as well as being informative and interesting.
Our school changes in many aspects daily, however it is not possible to include all changes on a daily basis so we aim to place consistent key information alongside some aspects of work, projects and initiatives which do change.
Many members of the school community contribute to the website and this reflects the passion so many people have for our school and how hard people work in support of our community, particularly in ensuring the best possible start in life for our children.
I hope that what comes across is our openness and willingness to listen to both children and parents.
Enjoy dipping in and out of the various parts of the website and seeing what we get up to!
Kind Regards
Mrs. L. Lewis
Headteacher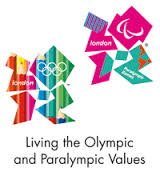 Click the links below for:
21 Nov A huge well done to all players at the Tag Rugby Tournament and extra congrats to team 1 going through to the next round in 2 weeks!
21 Nov What an exciting morning! The children invented a new song - "Theydon's Burning!" http://t.co/x3y9zvLflQ
21 Nov Lots of fun was had at the Fire of London re-enactment today. http://t.co/sXqld1ZGOq
20 Nov Year 5's enjoyed a fabulous morning at Epping St. Johns listening to Simon Mayo talking about his books 'Itch' and 'Itch Craft'.
20 Nov MIss Spence and Miss Capocci are hoping for good weather for the Great Fire of London tomorrow.
20 Nov 1/2SC - Great afternoon spent crossing the road safely. Make sure you remember how to cross just as carefully on your way home. Miss Spence